Following a vegan diet is totally different from the usual American eating. Everyone needs inspiration especially when we talk about significant life changes like going vegan, but with help from online resources, it became completely within reach.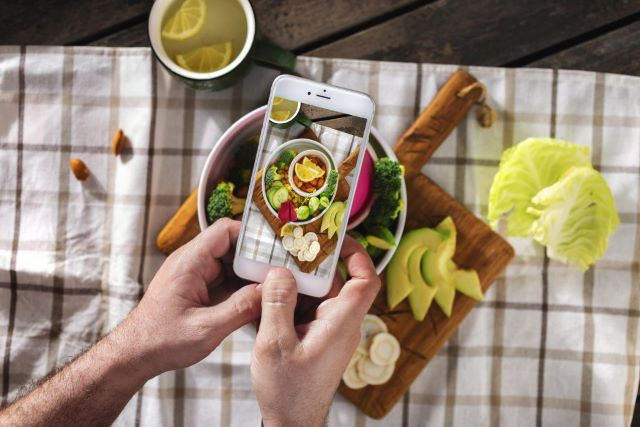 Vegan bloggers are the best places to find some new recipes with no animal-derived products and useful lifehacks for every day.
I've hand-selected blogs based on the following criteria: 
It is up to date. I try to choose only those who stay steady and dependable to their audience.
Good photos. This point is very important for food bloggers. I think everyone who wanna share delicious recipes, need to have beautiful pictures.
Unique idea. I believe in veganism, compassion, and health. That's the reason I'm constantly in search of like-minded influencers.
It is 100% vegan. There are many bloggers who are "nearly vegan" and include a couple of eggs or milk now and then. I love them all but most of blogs listed here are 100% vegan.
Clear design. The content is the most important part of the blog. So a blog must be mobile-friendly and not with advertisement as many people are reading content on their smartphones.
Vegan bloggers and sites of all kinds. This list is not only about vegan food. It is also about a vegan lifestyle including fashion, travels, environment, eco-lifestyle, etc.
Here are my favorite top vegan bloggers, that helped keep me on my vegan lifestyle. Here are the best sites for vegans, that can help you with clothing, cooking, education, raising vegan children, activism and transitioning to veganism. Please let me know in the comments below if there are some good ones that I've missed.
Content
My Favourite Vegan Blogs Of 2020
Minimalist Baker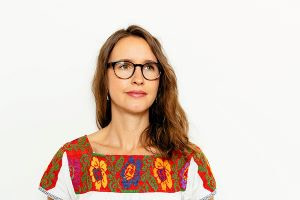 Blog: minimalistbaker.com
Creator: Dana Shultz
Content: Even though the Minimalist Baker didn't start as a vegan blog, it is very popular among vegans now.
"We don't subscribe to any one diet, but plant-based cooking and baking has become the focus for this blog with our top priority always being on simple, delicious food".
If plant-based cooking seems too complicated, The Minimalist Baker is what you need. It shows simple, one-bowl recipes that can be done in under half of an hour and require no more than 10 ingredients.
Many recipes including snacks, desserts, and main courses don't contain gluten. All of them are sorted into categories for all meals of the day.
The site was established in 2012 and it is still regularly updated.
The Most Popular Posts:
P.S. If you, like me, don't drink alcohol, just replace wine with grape juice.
Simple Vegan Blog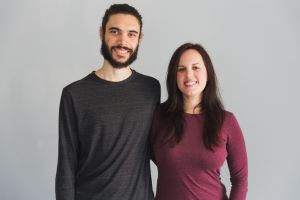 Blog: simpleveganblog.com
Creators: Iosune & Alberto Robles
Content: This vegan blog is written by a couple from Spain living a vegan life and sharing tasty, gluten-free, easy-to-make vegan recipes that are ready in 20-30 minutes. I think they've succeeded! The thing is you need only everyday ingredients, nothing special or high-priced.
Here are also a great variety of veganized classic meals.
The Most Popular Posts:
Oh She Glows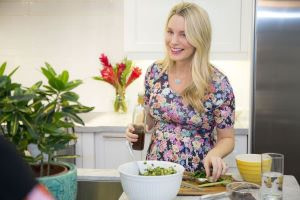 Blog: ohsheglows.com
Creator: Angela Liddon.
Content: Who doesn't want to glow? Angela Liddon started her blog in 2008 and it became more than just a creative outlet. Now this place is a great source of creative plant-based recipes, information about mindful eating, and amazing photos.
Those looking for healthy nut-free, gluten-free, soy-free meals will not be disappointed too. In 2015, her site started receiving more than 1000000 unique visitors each month. Unfortunately, it is updated not so often now, but it is still a massive archive of priceless information.
This blog is one of the most popular among vegans, and for good reason. It proves that vegan diet is not dull. I've made many of her recipes and they've all been perfect.
The Most Popular Posts:
Vegan Richa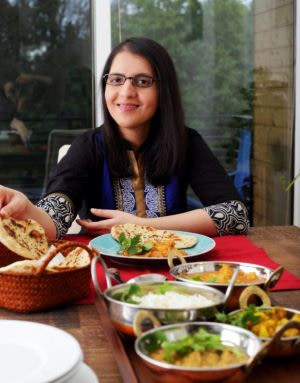 Blog: veganricha.com
Creator: Richa Hingle
Content: Richa Hingle and her husband started following a plant-based diet in 2010.
"I realized I couldn't directly or indirectly cause extreme suffering and death of any other animal or human when there are alternatives."
Vegan Richa is one of the best in the vegan blogging world. It is an archive of Indian inspired vegan recipes. If you don't like Indian food, there are also meals and spice mixes from other world cuisines to cook every week.
The blog splits out recipes by type and by meal (breakfast, lunch and dinner). Easy instructions are followed by step-by-step photos. Richa's cookbook "Vegan Richa's Indian Kitchen" is included in PETA's Must-Have 7 Cookbooks.
The Most Popular Post:
Connoisseurus Veg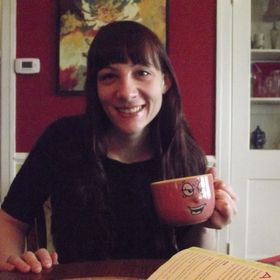 Blog: connoisseurusveg.com
Creator: Alissa
Content: Alissa is a vegan blogger with her own law practice. She started her site in February of 2013 to inspire others and share her passion for creating new vegan recipes and veganizing the classic animal-based dishes.
Here is a wide variety of global cuisine, from Thai to Mexican to Italian to Indian and everything in between.
"I love creativity in the kitchen, and veganizing everything I make so that it tastes better than any animal ingredient-based version is my idea of a good time".
The Most Popular Posts:
Deliciously Ella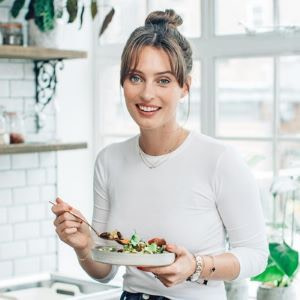 Blog: deliciouslyella.com
Creator: Ella Mills
Content: Deliciously Ella began as a small personal blog and then it just exploded.
An allergen-friendly and plant-based diet helped Ella to overcame postural tachycardia syndrome in 2011. Now, she shares veggie-rich, healthy, and tasty food that makes you feel awesome.
Since starting the blog, she has written many cookbooks and created an app for her content.
The Most Popular Posts: 
I Love Vegan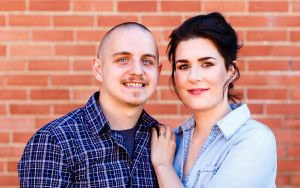 Blog: ilovevegan.com
Creators: William & Brittany
Content: On this vegan lifestyle blog, a young, animal-loving married couple shares a ton of homestyle and wholesome recipes. The blog with its clean design aims to make plant-based eating easier to maintain.
You'll also find a lot of great lifehacks, how-tows and a lot of inspiration around the vegan philosophy.
"Thankfully the transition to veganism felt more natural than we'd expected and it didn't take us long to realize that this whole "vegan thing" wasn't so hard after all!".
The Most Popular Posts:
The Edgy Veg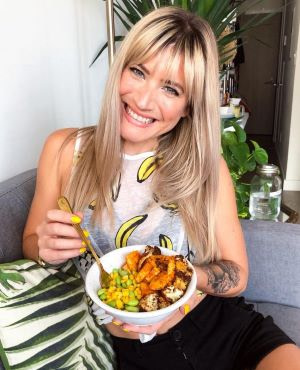 Blog: theedgyveg.com
Creator: Candice Hutchings
Content: The goal of The Edgy Veg is to revolutionize the food defined as "vegan".
Instead of making boring salads and smoothies, Candice Hutchings re-purposes familiar favorites, by recreating decadent desserts, trendy dishes, and fast food.
My favorite category is "recipes under 10 minutes". It saves so much time for cooking and meals are still healthy and 100% vegan.
Here you will also find eco-friendly tips and helpful information about vegan skincare and travel.
The Most Popular Posts:
Fat-Free Vegan Kitchen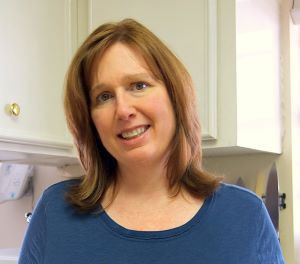 Blog: blog.fatfreevegan.com
Creator: Susan Voisin
Content: Susan Voisin has been writing for her blog for about 10 years and has been following a vegan diet since 1994. She lost more than 100 pounds and maintains a balanced weight now. Fat-Free Vegan Kitchen features its vegan recipes based on whole foods with no added oil.
"It's almost impossible in most places in this world to maintain your commitment to veganism if you're dependent on restaurants for all of your food. If you already know how to cook, you're in a great position to start exploring the wide variety of vegan cuisine."
The Most Popular Posts:
Nora Cooks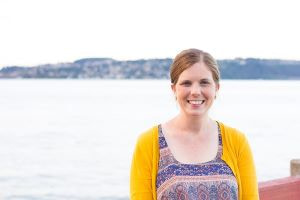 Blog: noracooks.com
Creator: Nora Taylor
Content: The blog offers great vegan recipes and tricks about being a vegan family (especially with picky eaters). Nora lives with her partner and 3 kids, so she knows what she's talking about. Nora went vegan in 2010 and started her blog in 2016.
The Most Popular Posts:
Best Vegan Recipes Blogs
Veganism is not about weight loss, it is a lifestyle choice, but scientific researches prove that people on a plant-based diet are slimmer and have lower cholesterol, as well as less chance of developing dangerous heart diseases. Following a vegan diet is the most part of vegan life. Anyway, switching to vegan eating can be difficult, especially if you don't know how to start.
Vegans like all people like to eat, so it is not a problem to find lots of vegan recipe bloggers. As the popularity of a compassionate lifestyle grows, so the number of sites about vegan food does the same. They will help you with boosting your health and fitness goals and avoid confusion. Here are the best ones for you.
From My Bowl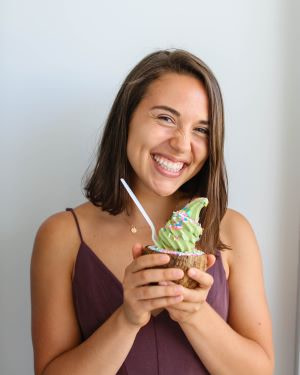 Blog: frommybowl.com
Creator: Caitlin Shoemaker
Content: Caitlin is vegan for the animals, for the planet, and for her health. She promotes clean, simple and well-rounded meals.
Her tasty recipes are refined sugar-free and gluten-free.
At the same time, they require minimal ingredients and money.
I would recommend Caitlin's simple dressing and sauce recipes. Eating healthfully is easier now.
The Most Popular Post: Easy Vegan Chili Recipe
Lazy Cat Kitchen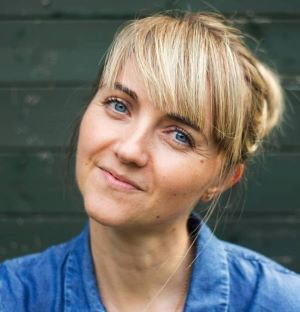 Blog: lazycatkitchen.com
Creator: Ania
Content: This is an impressive archive of healthy vegan recipes from sophisticated food to easy and quick meals.
The site is easy to navigate (divided into several categories) and includes amazing food pictures.
Ania still regularly updates her Lazy Cat Kitchen.
The Most Popular Post: Fluffy Vegan Chocolate Mousse with Aquafaba
The Simple Veganista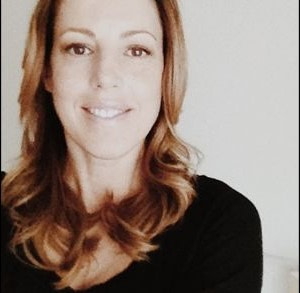 Blog: simple-veganista.com
Creator: Julie West
Content: Julie has started a plant-based diet because of health problems, but later has fallen in love with simple meals, and found out the truth about animal-derived food production.
It has changed her mind about the use of animals. Now she publishes affordable, healthy and easy vegan recipes.
"Vegan food is not boring, complicated or expensive. There is a vast array of foods we can choose everyday that is good for the whole".
The Most Popular Post: Vegan Banana Bread
Sweet Simple Vegan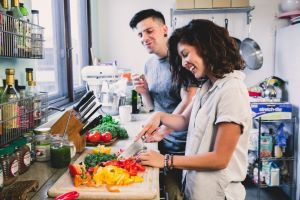 Blog: sweetsimplevegan.com
Creators: Chris Petrellese & Jasmine Briones
Content: Sweet Simple Vegan is run by a vegan couple who share simple delicious plant-based recipes.
The blog is focused on oil-free recipes for everyday meals.
Chris and Jasmine put together lots of Buddha bowls, salads, and some vegan classics recipes, like pita bread and vegan chicken nuggets.
The Most Popular Post: Classic Vegan Chocolate Chip Cookies
Veganosity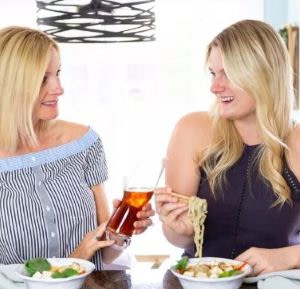 Blog: veganosity.com
Creators: Alex and Linda
Content: Linda and Alex transitioned into a vegan lifestyle for health and environmental reasons, but mainly for the animals. Vegan comfort food and "meat" replacements. They began working on recreating their favorite recipes in vegan versions.
Now they share "meat" replacements and vegan comfort food here on Veganosity.
The Most Popular Post: 10 Quick and Easy Vegan Appetizers
Holy Cow!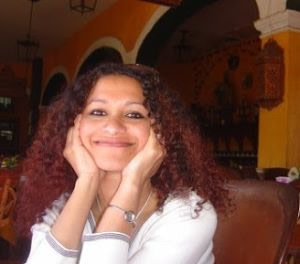 Blog: holycowvegan.net
Creators: Vaishali Honawar
Content: Vaishali went vegan for ethical reasons. She refused to participate in cruelty against animals and didn't stop at food.
She doesn't wear clothes or accessories made from silk, leather or wool. Now she publishes Indian-inspired vegan recipes. They will take half an hour or less and only one bowl.
The Most Popular Post: How to make a sourdough starter
My Darling Vegan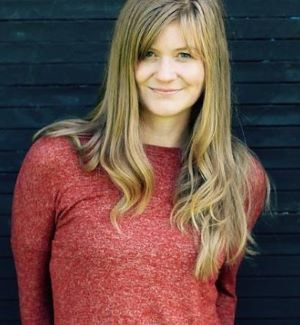 Blog: mydarlingvegan.com
Creator: Sarah McMinn
Content: Sarah shares a great variety of recipes from savory to sweet.
All of them are 100% vegan, simple and accessible.
The content is focused on mostly whole foods that are available for everyone and give a base for a well-balanced, healthful vegan living.
If you are new to the vegan lifestyle, she is here to help!
The Most Popular Post: Vegan Blueberry Muffins
Cupful of Kale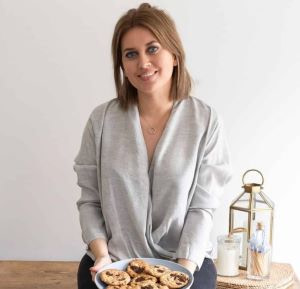 Blog: cupfulofkale.com
Creator: Tamsin
Content: Tamsin transitioned to a vegan lifestyle in 2017 and made a decision to create Cupful of Kale to share flavourful healthy vegan recipes most of which take 30 minutes or less.
She makes it as easy as possible for you to make tasty vegan meals for you and your family and friends.
The Most Popular Post: Immune Boosting Orange, Carrot & Ginger Juice
Loving It Vegan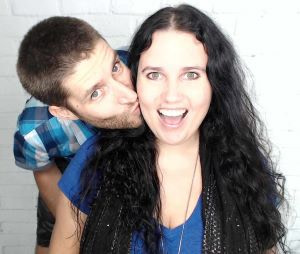 Blog: lovingitvegan.com
Creators: Jaye Lentin and Alison Andrews
Content: Alison is responsible for recipes with practical instructions in each post and her husband Jaye does the photos and the videos. Their aim to make tasty vegan foods that anyone will enjoy.
They are not snobs about ingredients, they use whatever they think is the most delicious for a particular recipe.
The Most Popular Post: Vegan Vanilla Cake
Chocolate Covered Katie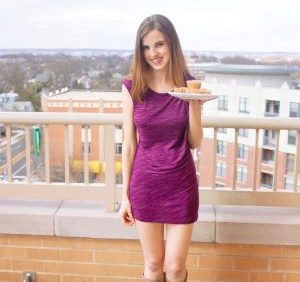 Blog: chocolatecoveredkatie.com
Creator: Katie
Content: Katie specializes in decadent healthy vegan desserts. She works tirelessly to give us pretty pages with a variety of great recipes.
If you are a sweets fan her blog that focuses on healthy dessert options is what you need.
Her recipes have been featured on The Today Show, CNN  and The Food Network.
Katie also wrote a cookbook called Hello Breakfast!, which came out in 2016.
I would recommend this blog if are looking for some simple vegan baked goods.
The Most Popular Post: Keto Cake – The BEST Chocolate Recipe!
Best Vegan Living Blogs and Sites

Using animals for fashion, food, entertainment, experiments or other abuse devastates the environment and our health. The only way to reduce the negative effects of meat-eating and protect the environment is following a Vegan Lifestyle.
Have a look at these inspirational sites, and find out more about the veganism philosophy.
Running on Real Food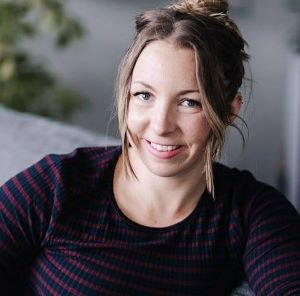 Blog: runningonrealfood.com
Creator: Deryn Macey
Content: Running on Real Food is a blog for vegans that focuses on healthy and simple plant-based recipes anyone will like.
You'll also find a wealth of free workouts and practical tips and resources about health, wellness and nutrition.
The Most Popular Post: Vegan Grocery List
The Vegan Society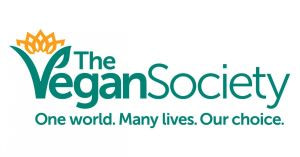 Site: vegansociety.com
Creators: Staff
Content: This site is not about blogging, it's more about a real society.
It shows the way you can use your skills to protect animals, even if you are too shy or traditional activism is not for you. If you're looking for support from other vegans in your local area, it has a campaigner network you can join.
The vegan society also publishes very informative articles for those who are going to start their lifestyle without cruelty. They answer many questions about health and veganism.
The Most Popular Post: What Every Vegan Should Know About Vitamin B12
VegNews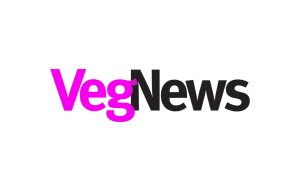 Site: vegnews.com
Creators: Staff
Content: There are many vegan news websites out there to keep you informed about all the breaking plant-based information.
VegNews is known more for its print magazine, but at the same time, it is also an amazing online resource for vegans. It writes about new cruelty-free products and vegan celebs and influencers.
VegNews also includes some pages around cruelty-free beauty and fashion, health, traveling, home, and eco-friendly lifestyle.
The Most Popular Post: Rihanna's New FENTY Collection Is All About Vegan Leather
Vegan.com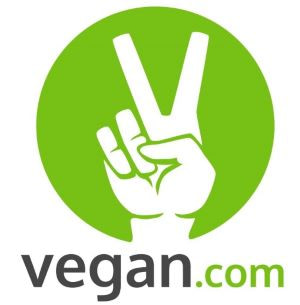 Site: www.vegan.com
Creators: Unknown
Content: Vegan.com shares the most helpful and actual information about a plant-based diet and a vegan lifestyle without clickbait headings or intrusive ads.
The content includes information about cooking, travels, festivals, tips and guides for beginners. Updates happening every week
The Most Popular Post: Vegan Dining Guide: Finding Your Best Restaurant Choices
Vegan Heaven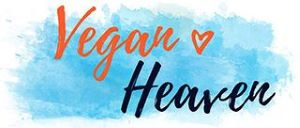 Site: veganheaven.org
Creator: Sina
Content: Sina started Vegan Heaven in 2014. This is a wonderful resource for new vegans, that includes very delicious plant-based recipes.
She focuses her attention on healthy meals which are ready to eat in about 30 minutes or even less. I also like that there are sections about her experience in vegan traveling and going vegan.
The Most Popular Post: Cauliflower Hot Wings (Vegan & Gluten-Free)
PETA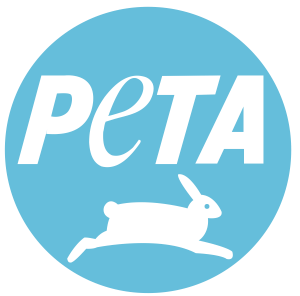 Site: www.peta.org
Creator: Ingrid E. Newkirk
Content: People for the Ethical Treatment of Animals (PETA) is the largest animal rights organization in the world, with more than 6.5 million supporters.
PETA focuses its attention on the areas in which animals suffer the most intensely: in the food industry, in laboratories, in the entertainment industry, and in the clothing trade.
The Most Popular Post: Betta Fish Q&A: Why These Animals Aren't 'Starter Pets'
One Green Planet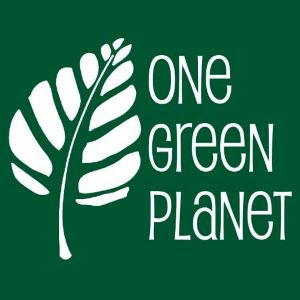 Site: onegreenplanet.org
Creator: Preeta Sinha
Content: One Green Planet is a resource for eco friendly and compassionate generation.
They want to create a world where people eat tasty food using products that give maximum benefit and have minimum impact on the animals and the environment.
The Most Popular Post: 20 Meatless and All-Vegan Options You Can Find at Popular Fast Food Chains
Happy Cow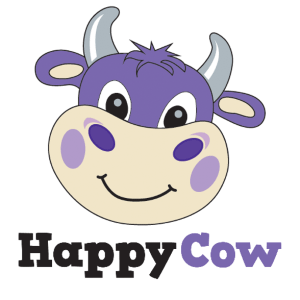 Site: www.happycow.net
Creator: Eric Brent
Content: HappyCow was created in 1999 to help people all around the world find healthy food and vegan options.
The site is staffed by vegetarians and vegans who are passionate about compassionate and environmentally sustainable lifestyle.
Now it's not only just a health food store and restaurant guide, it is an evolving online service that assists millions worldwide.
The Most Popular Page: Vegan & Vegetarian Restaurants in USA
The Game Changers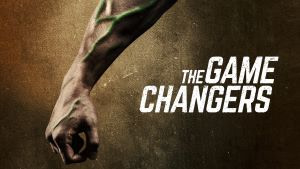 Site: gamechangersmovie.com
Creator: Staff
Content: This site differs from the others in this list but it still worths your attention. It is about the film "The Game Changers" that promotes plant-based eating. Anyway, this platform is not only about the film, it includes a great variety of recipes and lots of advices for beginners.
The Most Popular Post: Wicked Easy Mashed Potatoes
Plant Based News

Site: plantbasednews.org
Creators: Staff
Content: Plant Based News is a resource creating awareness about sustainability, ethical consumerism, and vegan lifestyle. It shares information that empowers people to make better decisions. PBN posts exclusive stories and content daily.
If you are interested in health, nutrition, ecology, or vegan news, you will find content to inspire or entertain you.
The Most Popular Post: Liam Hemsworth No Longer Vegan After Suffering From Kidney Stone
Popular Vegan Influencers Blogs
If you feel like the words  'veganism', 'vegan', 'vegan influencers' or 'vegan bloggers' are getting more airtime lately, that's because they really are. Veganism is not just a trend anymore but it is well and here for the long-haul. Have a look at the best vegan influencers to give you a burst of inspiration and helpful information.
Best Instagram Vegan Bloggers
Instagram is one of the most popular social networks and veganism is a growing trend. So here are hundreds of vegan bloggers who provide us with inspiring and recipes. The tastiest food and positive energy compel even the most committed meat-eaters to switch to veganism.
Minimalist Baker – @minimalistbaker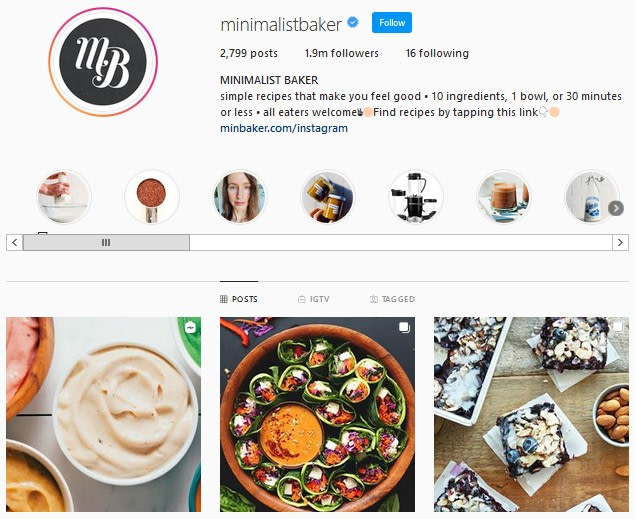 Dana Shultz makes creating healthy, vegan meals easier than ever by because her recipes requirу not more than 10 ingredients, 1 bowl, and a half of an hour or less to cook." Her Instagram shows yummy recipes she posts every day! For more information you can go to her blog I've already talked about before.
Ella Mills – @deliciouslyella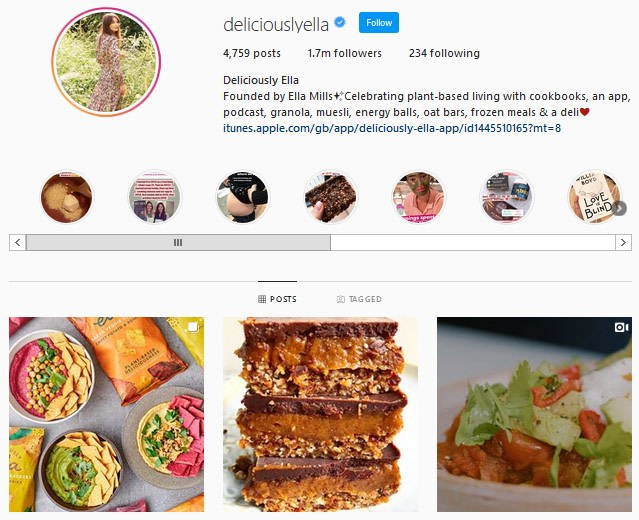 Ella Mills is the founder of Deliciously Ella. Her Instagram is full of tasty plant-based recipes. I've already talked about her blog that she started in 2011 when she was diagnosed with Postural Tachycardia Syndrome. Now her Instagram posts caught attention and she has 1.7 million followers on Instagram and 4 books.
Ella and her husband Matthew are owners of their Deli in London, which specializes in healthy foods from Ella's recipes!
Andrea Hannemann – @earthyandy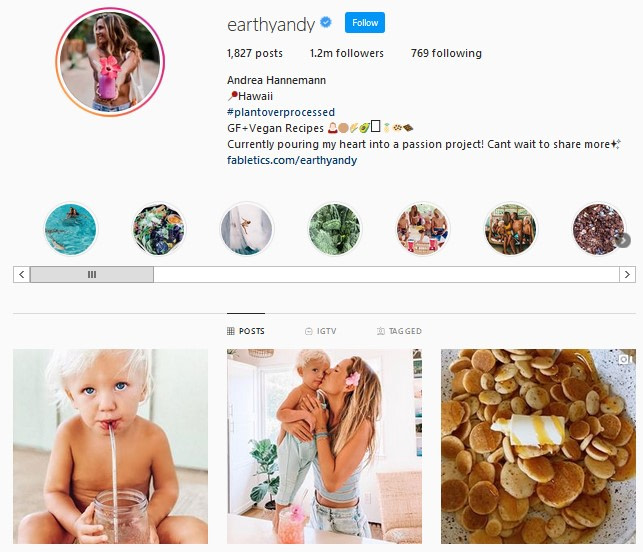 Andrea Hannemann is also known as Earthy Andy. She is beautiful and has an amazing family. The mother of 3 sons shares her healthy lifestyle with her 1.1 million followers. Her Instagram consists of recipes, fitness chalenges, adorable family pictures, travel, and good vibes. She also has a site you can check!
Kristina Carrillo-Bucaram – @fullyrawkristina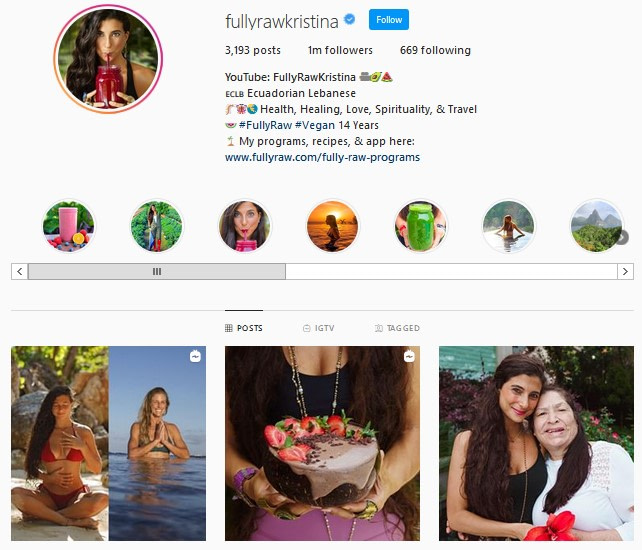 Kristina Carrillo-Bucaram has been a 100% raw vegan for 13 years! Kristina's Instagram is full of self-love caption, plant-based recipes, and just overall happy pictures. Her raw recipes amaze me, but you may see more of them on her Youtube channel.
Ellie Bullen – @elsas_wholesomelife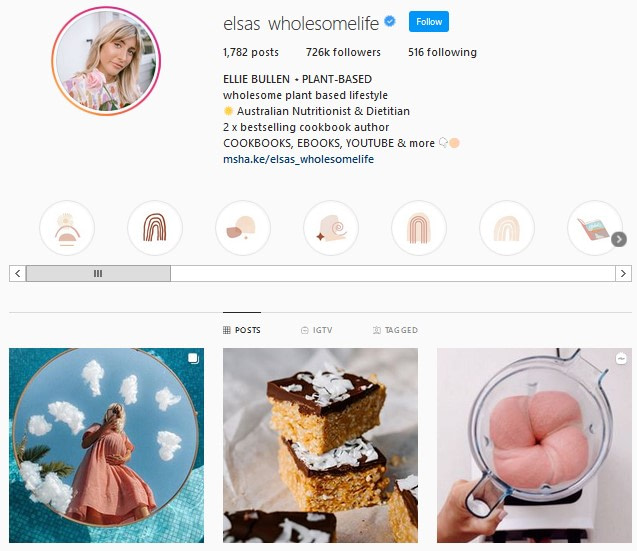 Ellie Bullen is a creative and beautiful blogger with her own empire. She lives in Bali and creates genius recipes followed with amazing pictures. She has a store with products ranging from cookbooks to accessories. Рук Instagram contains a ton of informative posts with lifestyle tips, lifehacks for pregnant vegan moms and many more.
She will certainly inspire you to live a healthier life.
Caitlin Shoemaker – @frommybowl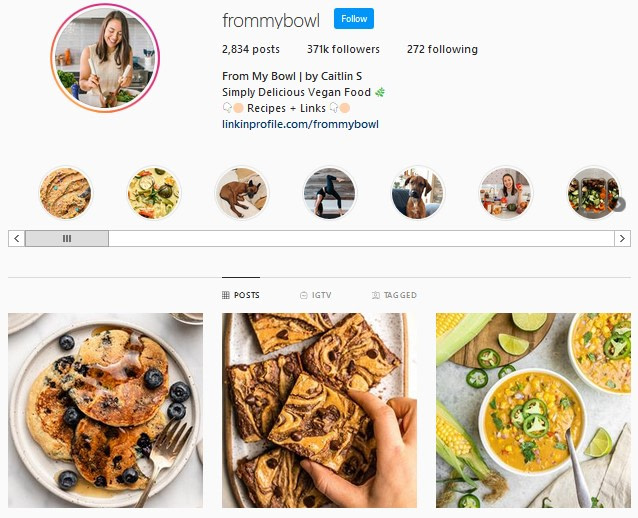 Caitlin Shoemaker is the blogger behind From My Bowl. I've already mentioned this site in the Best Vegan Recipe Bloggers category. She creates absolutely innovative plant-based recipes that look amazing. At her Instagram, Caitlin also shares interesting lifestyle and cooking hacks.
Jasmine Briones – @sweetsimplevegan
234k followers
[ap_instagram_feed_pro id="1″]
Jasmine Briones and her partner Chris stand behind Sweet Simple Vegan which I also mentioned while talking about vegan recipes bloggers. The couple shares yummy and healthy vegan recipes and lifestyle tips. They also have a super cute dog named Berry!
Plant Based Jane – @plantbasedjane
Jane is a Fashion Merchandising major student living in NY City. She proves that eating healthy is easy and affordable! Unlike the previous bloggers, Jane's Instagram posts are only about recipes, but she shares pieces of her life and tips in her stories. Her Instagram gains popularity quickly because the recipes are simple and look great.
Kimberly Espinel – @thelittleplantation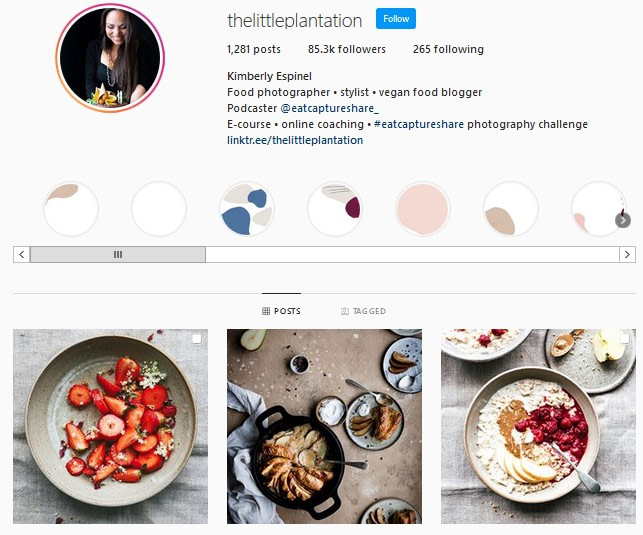 Kimberly's Instagram is a food lover's dream. She has turned her love for photography and vegan food into an incredible blog! Her Instagram shows the combination of her yummy recipes and food photography skills. She also holds Instagram and food photography classes for those who want to become bloggers!
Nina Montagne – @ninamontagne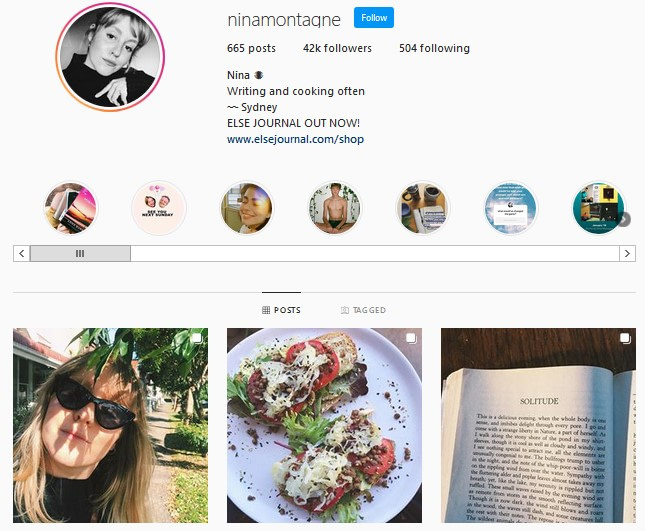 On her Instagram, Nina creates inspiring and unique content about setting positive intentions, forming good habits, journaling, and meditating. Is there anything better? I like she shares vegan dishes and helpful and informative tips for healthier living
Best Youtube Vegan Bloggers
Luckily for those looking for inspiration and new ideas, interest in plant-based foods has boomed for the last years. The number of vegan YouTubers sharing their vegan lifehacks and ideas with their audience. Here are the top vegan influencers, they certainly have something for you.
Youtube Followers: 1.11m
Content: Kristina Carrillo-Bucaram lives to inspire a fully raw, or 100% raw vegan healthy vegan lifestyle. She posts new videos twice a week that include tips, recipes, tricks, motivation, vlogs, fitness, exercise, and inspiration on how to be the best version of yourself.
The Most Popular Video:
Youtube Followers: 1.01m
Content: Gaz is a professional chef that specializes in veganism for 4 years already. His culinary knowledge helps him in creating the best vegan recipes. You can also find many of my other interests on the channel too – fashion, fitness, travel, music & vegan lifestyle!
The Most Popular Video:
Youtube Followers: 682k
Content: Caitlin is a content creator who is passionate about food, veganism, and a healthy lifestyle. Her goal is to show how easy it can be. She releases 1-2 videos per week where she shares not only recipes but also happy moments of her life.
The Most Popular Video:
Youtube Followers: 657k
Content: At this channel, charming Rose shows how to live a cheap lazy vegan lifestyle. It is a perfect option for those who are interested in veganism and ethical lifestyle but don't have enough time or will for cooking complicated meals every day.
The Most Popular Video:
Youtube Followers: 645k
Content: Here you will find plant-based recipes that are quick to cook and use easy-to-find and budget-friendly ingredients. The goal of this channel is to show how easy and affordable the vegan living is. As a rule, Liv releases one video in one week.
The Most Popular Video:
Youtube Followers: 473k
Content: Lauren creates vegan versions of popular foods like burgers, mac and cheese, caeser salad, and cheesecake, bringing vegan eating into the mainstream. She's breaking all the misconceptions about being a vegan. New videos come out every Wednesday
The Most Popular Video:
Youtube Followers: 470k
Content: This is a personal video blog channel of MadFit. Here she shares her days in the life videos, shows what she eats, delivers VEGAN recipes, + more! Maddie lives in Canada, but she likes to travel the world and share her feelings with the audience.
The Most Popular Video:
Youtube Followers: 389k
Content: Candice, standing behind The Edgy Veg changes minds about veganism, eco-conscious living, and feminism. She delivers vegan recipes with humor. Instead of standard salads and smoothies, she re-purposes familiar favorites, by recreating childhood cravings.
Edgy talks not only about activism, recipes or animals, but also about the environment, mental health, and female empowerment. New videos come out every Tuesday and Thursday!
The Most Popular Video: 
The Vegan Corner
Youtube Followers: 363k
Content: The Vegan Corner is a cookery YouTube paradise for vegans. The channel is devoted to tasty food without compromise. This is the first professional cookery YouTube channel about plant-based cuisine. It is founded by professional chefs with impressive experience.
There is nothing extra, at this channel – just high-quality cooking video followed by pleasant music or ASMR cooking sounds. Unfortunately, it isn't updated anymore, but itis still a priceless source with lots of videos for vegans.
The Most Popular Video: 
Youtube Followers: 218k
Content: Anji and Ryan release 3 to 5 videos per week showing how easy and fun it is to be an active vegan, and the way fitness and a healthy diet can change your life for the better. They also promote the protection of our environment and animals.
In response videos, Ryan debunks anti-vegan rhetoric spread by mass media, while Anji makes vlogs What I Ate In A Day, unboxings, travel vids, and reviews to show how fun and easy it is to live a vegan lifestyle.
The Most Popular Video: 
Best StandAlone Vegan Bloggers
It Doesn't Taste Like Chicken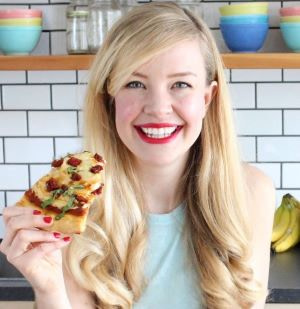 Blog: itdoesnttastelikechicken.com
Creator: Sam Turnbull
Content: Sam Turnbull and a vegan recipe blogger and cookbook author.
She decided to try being a vegan after watching documentaries called Fork  Over Knifes and Vegucated.
Her blog is famous for vegan recipes without fuss written in a relatable style.
The Most Popular Post: Easy Vegan Jackfruit Tacos
The Curious Chickpea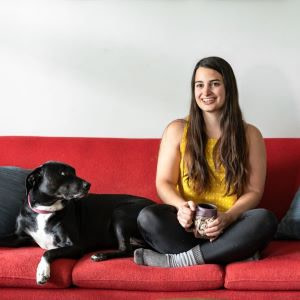 Blog: thecuriouschickpea.com
Creator: Eva
Content: Eva is half-Sindhi and half-old American that's why her recipes are inspired by other cultures from Ethiopian to Thai to Indian, and Italian.
The curious chickpea is a place for those who like to cook and have an interest in vegan food, and want to learn something new.
The Most Popular Post: Masoor Dal Tadka – Indian Red Lentil Dal
Love and Lemons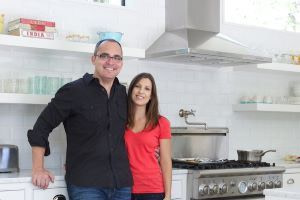 Blog: loveandlemons.com
Creators: Jeanine and Jack
Content: The feature of this vegan food blog is the way it looks. Love and Lemons shows many pictures pleasing your eyes.
All the recipe photos are bright and clean. There are lots of kinds of recipes on this site, from appetizers to seasonal favorites.
The Most Popular Post: How to Cook Spaghetti Squash
Vanilla and Bean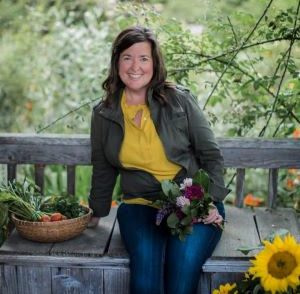 Blog: vanillaandbean.com
Creator: Traci
Content: Vanilla and Bean blog differs with its minimalistic, beautiful design.
It has sub-categories for vegetarian and vegan, gluten-free, seasonal, drinks recipes and lots of options for lots of various appetites.
Traci takes perfectly positioned photos of her just as perfect treats, so look for something unusual there.
The Most Popular Post: Garlic Scape Pesto
The Big Man's World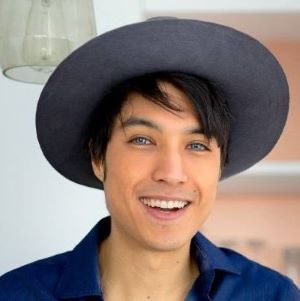 Blog: thebigmansworld.com
Creator: Arman Liew
Content: The blog is famous for its no-bake treats. The Big Man's World is the best place for those looking for easy plant-based desserts.
Most recipes have very minimal ingredients, which makes them super easy to cook for anyone. Every recipe has been tested many times by Arman and by millions of readers worldwide.
The Most Popular Post: 3 Ingredient No Bake Keto Peanut Butter Balls 
Vegan in the Freezer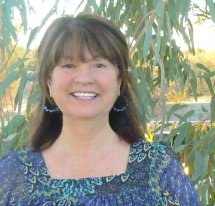 Blog: veganinthefreezer.com
Creator: Ginny
Content: Ginnie likes being in the kitchen and making new vegan recipes. Vegan in the Freezer is about vegan foods that take well to freezing.
You can eat it right after cooking or freeze it for the future. She also wrote a cookbook including 125 freezer-friendly vegan recipes.
"The recipes feature healthy and delicious food that you can enjoy now or freeze for future meals. There are a variety of meals and snacks from down home cooking to gourmet fare in this site and I hope you will get to try them all".
The Most Popular Post: Homemade Kahlua
Yup, It's Vegan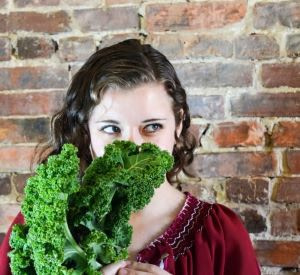 Blog: yupitsvegan.com
Creator: Shannon
Content: Shannon is a vegan cooking enthusiast with the idea of making tasty plant-based dishes to please any palate.
This blog is 100% free of animal-derived products: no meat, eggs, fish, dairy, or honey.
Yup, It's Vegan is a great source of vegan meal plans.
The Most Popular Post: Basic Homemade Seitan
Pick Up Limes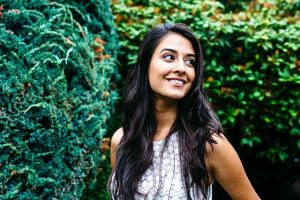 Blog: www.pickuplimes.com
Creator: Sadia
Content: Sadia is a Canadian foodie and Dietetics graduate. The content ranges from food tricks to wellness advice, recipes and more!
She posts beautiful, inspiring, healthy recipes and supports vegans with lovely writing and fantastic photography. ​
Sadia incorporates her specialities into her blog, so you may find there:
Digestive wellness
Plant-based nutrition
Weight management
Nutrition for toddlers and children
Mental and emotional health around food
Disordered eating habits
Sports nutrition
The Most Popular Post: Vegan Butter 'Chicken' with Baked Tofu
Ela Vegan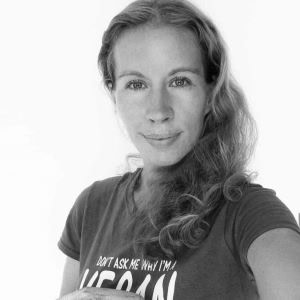 Blog: elavegan.com
Creator: Michaela
Content: Ela refused meat when she was 6 years old and became a vegan in September 2011. Now she creates healthy and tasty vegan meals and posts them with her readers. Most of them don't contain sugar, gluten and they are easy to make!
On Ela Vegan, you will find everything you need from desserts to main dishes like curries, pizza, casseroles, soups, etc.
The Most Popular Post: Easy Vegan Cheese Sauce Recipe | Ready In 3 Minutes!
Best Pinterest Vegan Bloggers

This list includes the most influential bloggers on Pinterest covering vegan lifestyle and recipes, ranked by followers. All bloggers here are based in the United States.
Followers:  146 603
Content: Marley is a cookbook author and vegan blogger that shares simple plant-based recipes. Here you will get healthy, make your investment in the environment supporting, indulge your taste buds on a vegan diet! Here's the place to find all the best plant-based recipes.
Best boards:
Followers: 117 815
Content: Richa is not only one of the best recipe developers, but she's also an editor, photographer at her blog I've already mentioned before. At her Pinterest, you will find community with everything you need: easy vegan meals, Indian cuisine, plant-based breakfast, meals, and Desserts. All of them healthy and most gluten-free.
Best boards:
Followers: 88 307
Content: Kathy is an author of 2 cookbooks and founder of her blog that is read by millions, makes sure eating vegan is fun and yummy too. Here you will certainly find the new ideas both for family diner and some quick options to have a bite.
Best boards:
Followers: 69 903
Content: Susan Voisin loves whole foods and vegan food cooked without oil. Her all-vegan veggie burgers wow people and salads don't contain oil. Her meal recipes may contain nut butter, nuts, seeds, or avocado, which contain fat that is useful for our body.
Best boards:
Followers: 48 478
Content: Katy is a cookbook author and cooking instructor. She will teach you how to cook vegan meals in your instant pot, slow cooker, air fryer and more. You will also find some options for special diets including SOS, Mexican and Thai cuisine and many more.
Best boards:
Followers: 44 441
Content: At her blog, Julie West publishes healthy, easy to cook & tasty vegan recipes for everyone! Here is a great variety of vegan baking like muffins or bread which don't include dairy or eggs.
Here is also the board with tasty grain-free vegan recipes and meal ideas from brunch, breakfast, lunch, dinner, snacks and desserts to inspire you and your senses.
Best boards:
Followers: 42 629
Content: Jackie Sobon ran this vegan recipe blog for vegans who love food. It offers everything from plant-based desserts, to healthy dinners, or one bite snacks. Here are also seasonal dishes and meals for every holiday. If you're in a hurry, delicious vegan easy recipes to be made in your air fryer is what you need!
Best boards:
Followers: 17 458
Content: Vegansaurus is far from standard vegan Pinterest. It is a free platform where you can post anything you want if it is about veganism. There are also boards with funny memes or helpful guides about vegan travels or meal ideas for kids.
Best boards:
Followers: 10 361
Content: Whitney Lauritsen, the founder of Eco-Vegan Gal covers topics from personal style to mental health and easy-breezy recipes. Check out her Inspiration board to boost your positive energy, or look at her Beauty picks and think about your next signature eyeliner look.
Best boards:
Followers: 5 238
Content: These vegans may be really lazy, so you won't find complicated recipes here. But their Pinterest with 20 different boards of veg-friendly vegan pre-packaged food options will certainly ease your life. Each category like meat substitutes and dairy-free frozen desserts has its own section.
It doesn't matter how lazy you are, you will find exactly what you need here.
Best boards:
Best Underestimated Vegan Bloggers and Sites
LIVEKINDLY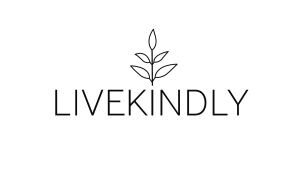 Blog: livekindly.co
Creator: Roger Lienhard
Content: LIVEKINDLY is the digital media source for inspiring and thought-provoking content embracing a sustainable, vegan, and compassionate living. The goal of LIVEKINDLY is to transform the global consumption system.
The content is divided into 5 categories:
News
Celebrity
Food&Health
Business
Environment
Everyone has a chance to find everything he needs.
The Most Popular Post: These Vegan Cheese Brands Will Make You Forget About Dairy
ProVeg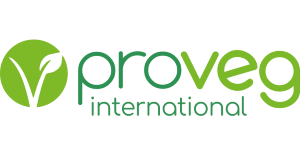 Blog: proveg.com
Creator: Sebastian Joy
Content: ProVeg is a leading international food awareness organization. It works across 4 continents with the mission to reduce the global consumption of animal-derived products by 50% by 2040.
The site supports those who are interested in changing their eating habits by providing practical information about how they can transition to animal-free alternatives, news, and recipes.
The Most Popular Post: The 10 best non-dairy vegan milk alternatives
Choose Veg
Blog: chooseveg.com
Creators: Staff
Content: Choose Veg is a source of priceless information for vegans. Here you will find the way to make amazing plant-based meals less than in half of an hour.  The website also includes health tips to boost your energy level and improve health.
Choose Veg gives you an opportunity to connect like-minded people and get personal inspiration and support in its community.
The Most Popular Post: 30 Vegan Dinners You Can Make in 30 Minutes or Less
Nest and Glow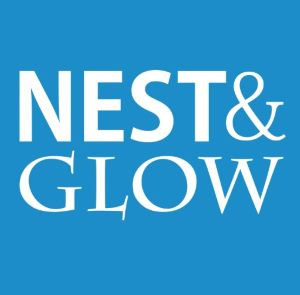 Blog: nestandglow.com
Creators: Staff
Content: The site differs with its extremely simple design and lots of easy to cook recipes and helpful information.
It is not only about food but also about eco-friendly advices and animal saving. The main feature of Nest and Glow is the simplicity and great content.
The Most Popular Post: Time to Digest Foods and Why It's Important
Vegan Food & Living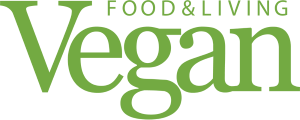 Blog: veganfoodandliving.com
Creators: Staff
Content: Vegan Food & Living is Britain's best-selling vegan magazine about vegan and cruelty-free lifestyle.
On this site, you will find news, recipes, in-depth features and more. It contains factually correct information, and with details from the sources themselves so you can trust what you're reading!
The Most Popular Post: 16 mouth-watering vegan jackfruit recipes
The Minimalist Vegan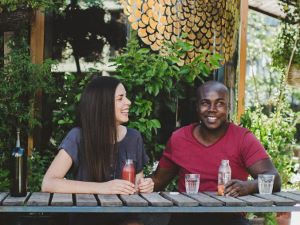 Blog: theminimalistvegan.com
Creators: Michael and Maša Ofei
Content: On The Minimalist Vegan you will find tasty vegan recipes released every few days. Many of them are also refined sugar-free, gluten-free, and wholesome.
There are also articles on veganism, mindfulness, minimalism, health, productivity, life design & ethical shopping.
Every couple of weeks Michael and Maša release podcast episodes where they chat about topics mentioned above and share their personal insights.
The Most Popular Post: Over 45 of The Best Ethical & Sustainable Clothing Brands
Ethical Elephant

Blog: ethicalelephant.com
Creator: Vicky Ly
Content: Ethical Elephant is a cruelty-free and vegan lifestyle blog about beauty and fashion. Their mission is to help you discover your next favorite cruelty-free and vegan options that work for you! Even if you're on a budget or have problematic skin, there's an ethical cosmetic brands for you and we're here to help you find it!
The Most Popular Post: Cruelty-Free Brand List
BONUS: Blogs about Building Muscle on a Vegetarian Diet
No Meat Athlete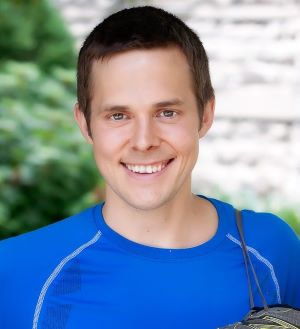 Blog: nomeatathlete.com
Creator: Matt Frazier
Content: This site is not about judging or preaching, it is about sport on a plant based diet and giving you tools for it – recipes, training tips, advices on how to transition, and a dose of inspiration of course.
On No Meat Athlete you will find the community that includes thousands of people and groups who are interested in fitness and plant-based health.
The Most Popular Post: A 30-Day Juicing Challenge (+ 3 Favorite Juice Recipes)
Plant Proof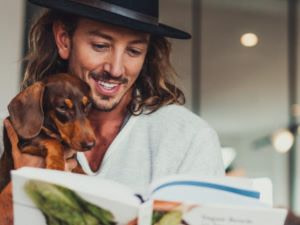 Blog: plantproof.com
Creator: Simon Hill
Content: The man standing behind this blog, Simon Hill, is a qualified expert who makes nutritional information accessible and simple for people could make conscious decisions about the food they eat and feed their family.
Plant Proof is inspired by Simon's personal experience living a plant-based lifestyle.
The Most Popular Post: Plant-Based Grocery Shopping List: Whole Foods and Supplements
Vegan Liftz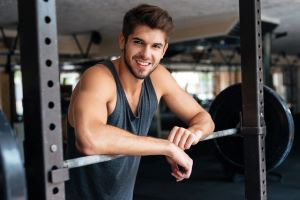 Blog: veganliftz.com
Creator: Jason Hughes
Content: Vegan Liftz gives science-backed information on how to fuel your body with a vegan diet, look better naked, lift weights, and become healthier.
Jason and his friend Alex provide you with the best actionable and evidence-based advice for you could begin making those vegan muscle and strength gains and improve your health.
Jason is a real proof that building a great physique on a vegan diet is more than possible.
The Most Popular Post: Vegan Bodybuilding Meal Plan Guide 3 Simple Steps on How to Create One
I'm sure there's are many high-quality blogs that I missed. Please let me know if you know any other interesting vegan websites or bloggers who are not listed here by commenting in the section below. I will add them to this list soon.