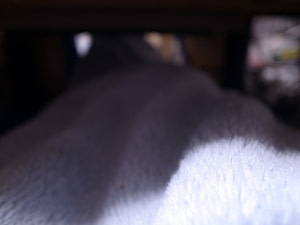 A weighted blanket is sometimes a very expensive purchase and you have to take special care of it.
When it comes to washing there is a reasonable question: how to do it without damaging it?
Check out Hiseeme weighted blanket washing instructions.
Can a Weighted Blanket be Washed?
Every weighted blanket can be washed and you have to do it at least 3-4 times a year. Sometimes it is rather complicated to wash a weighted blanket because of its size and weight. Remember that weighted blankets are much heavier when they are wet.
To make your weighted blanket clean again, you can use either your washing machine or hand washing. But make sure that your washing machine can handle the weight of a blanket.
Weighted blankets have different constructions and designs. The main point which affects their washability is a cover. If the cover can be easily removed, you won't have any problems with its washing. It means that you wash only a cover not a whole blanket.
But some covers are not removable and these weighted blankets require professional washing, especially, when they are big and heavy.
The fillers in your blanket also affect its washability.
Weighted Blanket Fillers Which You Can Wash
Not every blanket filler is wash-friendly, and you have to know about it, especially, before buying a weighted blanket.
Here are some special things about weighted blankets fillers and how to wash them properly:
Micro glass beads. It's one of the best fillers for your blanket because of its great washability. Weighted blankets filled with micro glass beads can be washed even at high temperatures, as this filler is resistant to melting. This filler is easy to dry and the beads don't clump together. The washing hardly can damage this type of fillers and your blanket will be in excellent condition for a long time.
Plastic poly pellets. Made from virgin plastic this filler doesn't contain any toxins. But be aware that washing on high temperatures can provoke the melting of pellets, it means that you should use only cold water for cleaning your blanket.
Steel shot beads. This filler is also good for weighted blankets. These beads are very heavy, but they don't make your blanket bulky. But because of their weight, it's better to avoid machine-mashing. The main problem is that beads can destroy the fabric and spill out.
Smooth small pebbles. If you have bought a blanket with this filler, never wash it in your machine. The only way for cleaning this blanket is hand-washing.
Organic materials. If your blanket is filled with corn, beans or other types of food it is not washable.
If you have a sand filler, don't wash your blanket very often because sand is non-durable material. Remember that sand expands when it's wet and one day it can ruin the fabric. The other problem it is very hard to dry.
Now you know that each blanket filler requires its own type of washing. If you don't have a weighted blanket yet, buy one which is easy to wash. But if you have it already bought, always follow the rules for washing if you want to keep it in good condition.
General Rules for Washing Weighted Blankets
Remove the cover of your weighted blanket if it's possible.
Read the washing instructions and strongly follow them. Usually, they are printed on the cover.
Check the blanket and its cover, there can be different stains which are hard to clean. If you have found some dry stains, put the spot in cold water, use a detergent and rinse it out.
If you wash your blanket in a washing machine, use only warm or cold water, it shouldn't be hot. Never use detergents containing bleach, they can damage the design and fabric of your blanket. If a cover for your blanket is made of polyester abandon the use of a fabric softener.
If your blanket is more than 7 kg, be ready that your washing machine won't handle its weight. If it less than 7 kg use probably you won't have any problems with its cleaning. Use only the delicate cycle for your weighted blankets and wash at 30 degrees. Remember if your blanket is really heavy the best way to clean it is hand washing.
Things you should never do when washing a weighted blanket:
Wash your blanket very often. Constant washing can damage the material.
Hot water for washing. Only cold or warm water is possible for weighted blankets.
Aggressive spin cycles like a centrifuge.
Detergents containing bleach and vinegar – things which you have to forget about when cleaning your weighted blanket.
Fabric softeners – it's better to refuse using them for weighted blankets.
How to Wash the Weighted Blanket Cover Materials
Weighted blanket covers can be made of different materials and each of them requires its own type for washing.
There are some rules on how to wash the cover materials which help you to save your weighted blanket:
Cotton. This material is machine-washable. Choose the gentle or delicate cycle for washing and wash on low temperatures. In case you use hot water for washing, cotton can shrink. The best detergent for cotton is a mild and liquid one.
Bamboo. As it comes to bamboo fabric it is better to wash it by hand, if you want to keep the quality of your blanket. But it is also possible to use a washing machine. As cotton, the bamboo fabric should be washed on a gentle cycle with cold water.
Waterproof. If you have a waterproof blanket use warm water for washing but don't forget about its filler which can melt when the temperature is too high.
Minky. It's a popular cover for weighted blankets. This material can be washed in a machine. Use cold water and a liquid detergent. Never use fabric softeners as they can cause a reduction in the softness of your blanket.
Fleece. Fleece is also machine-washable. Set your washing machine on a gentle cycle (aggressive cycles can damage this fabric and your blanket won't be comfortable to the skin). Use a dishwater detergent as fleece blankets are usually resistant to stains, and this detergent is enough for washing them. There is also no need to use fabric softeners.
Flannel. This material is not hard to wash. Use gentle cycle and only warm water for washing, never use hot water. The detergent should be mild and you can use a fabric softener for its rinse. Take vinegar if you don't want to add modern fabric softeners.
3 Steps to Wash Your Weighted Blanket
Here you can find the instruction which helps you to wash your blanket in a proper way.
Step 1: Prepare Your Weighted Blanket for Washing
Before washing read the care instructions for your blanket. Usually, weighted blankets should be washed on a gentle cycle with cold or sometimes warm water. If your blanket has a removable outer layer, you can easily remove it and wash separately.
Check your blanket for stains. If you find stains, you have to get rid of them before washing. Put the stain under cold running water, don't use hot water as it can damage the material. Mild detergents or even soap are good for weighted blankets, it's better to avoid powdered detergents because they usually contain bleach and other aggressive ingredients. In case the stains stay in place after rinsing, you can repeat the process.
Step 2: Washing a Removable Cover
Remove the outer layer of your blanket. You are lucky if your blanket has a removable cover as it makes the process of washing easier. You even don't have to wash the inner blanket.
Put the removable cover into your washing machine. Choose the delicate (gentle) cycle and wash it with warm or cold water depending on the material of the cover. Use only liquid and mild detergents.
Fabric softeners. Don't forget that such materials like minky can be damaged by fabric softeners. You can apply fabric softeners for rinsing only if you have a flannel cover.
Step 3: Machine Washing a Weighted Blanket
Check the filler and the fabric of your blanket. If there is no removable cover you have to wash the whole blanket and it's a little bit more complicated. Be aware that washing instructions for the whole weighted blanket are not similar to the instructions for its cover. The main problem is its filler which can't be washable in some cases. We have already written about fillers and their pros and cons.
Find out the size and weight of your blanket. Usually, a weighted blanket can't be loaded in a washing machine if its weight is more than 7 kg. In case you have a really big blanket it's better to take it to some services which have commercial washing machines.
Put your blanket in a washing machine and wash it. Delicate cycle is appropriate for all types of weighted blankets. Wash it with warm or cold water which won't harm its filler. Add a mild detergent which doesn't contain harsh ingredients.
Don't use any fabric softeners for rinsing and tumble drying for inner blankets. Take the inner blanket out, squeeze it out, and put on a drying rack. It is better to dry it in the sun.
Wash a weighted blanket by hand
If you can't use a washing machine or your weighted blanket is too heavy for it, you can wash it by hand.
Here you can read how to do it:
Take a large basin or use your bathtub, make sure that there is enough space for your blanket and water. Fill it with cold or warm water. Don't fill the basin or bathtub level with the brim.
Add a proper amount of liquid detergent into the water. The quantity of detergent depends on the size of your blanket.
Put your hands into the water in order to foam the detergent. It is necessary to do because this action will give your blanket soap coverage for better cleaning.
Put the blanket into the water. If the water doesn't completely cover the blanket, you need to add a little bit of water.
Wash the blanket gently rubbing its sections together. Don't scrub it too much in order not to damage the material.
Leave your blanket in the bathtub or basin and drain all the water out.
Refill your tub or basin with clean water and rinse your blanket. You have to rinse it until you notice that the water is clear.
After rinsing, squeeze the blanket out by hand. Be careful and don't wring your blanket out or you can tear it.
Time for drying. Find a flat surface for your blanket and put it there. Don't forget to shake from time to time helping the filler properly to spread out.
How to Dry a Weighted Blanket
Your dryer should not be small. As you know weighted blankets are big and very heavy especially when they are wet. Ensure that your dryer can accommodate it easily.
Always select a low level of heat if your blanket is made of cotton or fleece. We also recommend low heat for other types of material.
If you don't want to harm your blanket filler, never dry it on high heat. If your blanket is filled with poly pellets, you can select a medium level of heat. But low-temperature drying is more preferable.
If you dry your blanket in the air, never hang it. The wet filler can pull to one side and the blanket will be ruined due to the incorrect weight distribution. Find a place to put it horizontally and shake it out one time in an hour.
Even if you have a dryer, we strongly recommend drying your blanket in the air. It would be more safely for the fabric and filler.
Does it Need Iron?
Never iron your weighted blanket because it can ruin the filler inside.
But a removable cover of your blanket can be ironed depending on its material. Be careful and read all the instructions.
With all of the benefits of weighted blankets, you may end up using yours a lot. It's important to know how to keep it clean.