Salsa is a simple homemade sauce, in which garlic and peppers are added, and then whipped until smooth.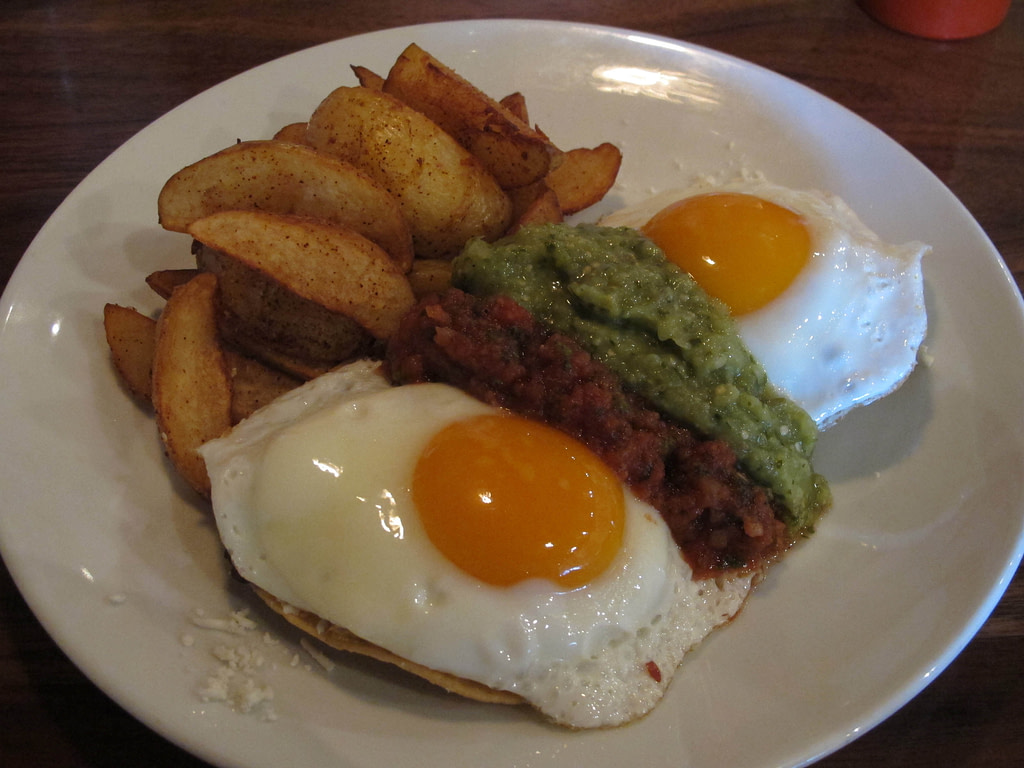 If you're bored of plain scrambled eggs for breakfast, I've got a great recipe to spice them up a little. Fresh salsa and a little cheese make a perfect meal from simple eggs. Serve them in warm tortillas to get delicious tacos every morning to wake up better.
Recipe 1
Time – 15 minutes
Serves – 1
What you need:
1 tbsp cheese (shredded)
2 big eggs
1 tbsp Fresh Cravings Salsa
1 tsp fresh cilantro
2 warm corn tortillas
Instructions:
Beat eggs in a container.
Coat a little non-toxic skillet with oil spray and make it hot over medium heat.
Put the eggs and stir until they get almost firm.
Put in salsa and cheese.
Wrap the tortillas in barely wet paper towels and warm them up in a microwave on high settings for 30 to 45 seconds.
Spoon the mixture on tortillas and add cilantro on the top and serve immediately.
Recipe 2
Time – 25 minutes
Serves – 2
What you need:
4 large eggs
1⁄2 cup salsa or more if you like spicy food
salt, to taste
1⁄4 cup green onion (optional)
black pepper, to taste
1⁄4 cup cheese (shredded)
oil
1 tablespoon of chopped cilantro
Instructions:
Preheat your oven to 400 F.
Oil a non-toxic ceramic skillet of medium size with an ovenproof handle.
Put salsa into a pan.
Press down salsa a little to create 4 even small nests and add an egg into each of them.
Put green onion and top eggs with pepper and salt.
Bake 15 minutes or until the whites are firm and the yolks stay runny.
Place the cheese over the eggs and bake until it melts (a minute more).
Season with the cilantro and serve.
Recipe 3
This lazy salsa requires a bit more time to chop the ingredients than many other recipes. If you are a fan of hotness, add pepper about the same size as the other products. But if using habañeros pepper, it's better to mince them with garlic so that the oil gives the salsa a piquant flavor.
You can also make a big batch of this salsa in order not to waste your time every morning for the whole week. Eat salsa with eggs or tortilla chips, spooned over them. You can add it into any dish where you want extra heat. Put on gloves while chopping the habañero if you don't want to get any spicy sting or use a Vitamix blender.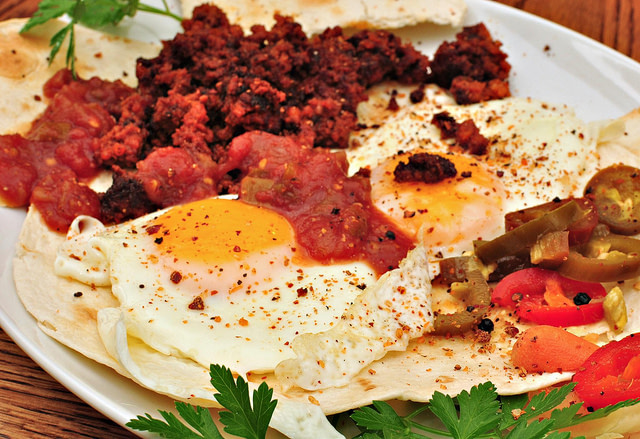 It's a great topping for eggs or tortilla chips!
What you need:
3 medium tomatoes (sliced)
a half of a red onion of medium size (diced)
1 bunch sliced green onion (light green and white parts only)
1 lime
1 bunch cilantro (chopped)
1 medium habanero chile or more if you want it spicy!
a half tablespoon salt
2 cloves garlic
2 or 3 big eggs for 1 person
Instructions:
Mix the tomatoes, red and green onions, and cilantro in a container.
Mince the garlic and habañero til smooth paste-like texture and add the paste in the other products.
Squeeze the lime over top and sprinkle with the salt.
Toss ingredients together.
Chill it at least a half of an hour or refrigerate for up to 5 days.
Cook the eggs over medium heat in a non-stick and non-toxic skillet until scrambled and add the salsa (about a half of the cup) over top.
This salsa also works great with chips, tacos, or any other mals you might like to add some salsa. Sometimes fried mashed beans are added to the dish.