If you want hair care that's both kind and effective, you're in the right place. Today there are more cruelty-free and high-quality products to choose from before. I've reviewed the most popular cruelty free shampoos on the market.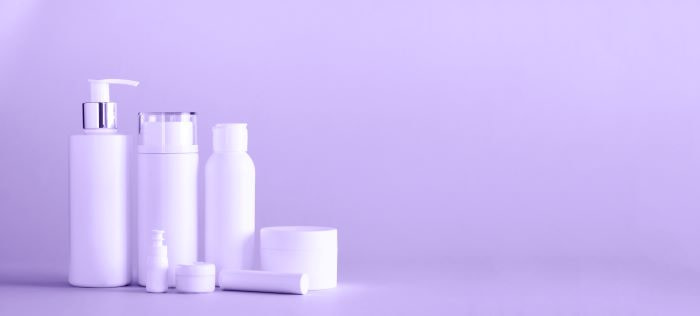 So if we talk about cruelty-free labels, there are 3 main certificates to pay attention to:
Leaping Bunny
Beauty Without Bunnies/PETA's Caring Consumer
Choose Cruelty-Free Rabbit logo
Some brands call themselves cruelty-free without bein certified as such. Some manufacturers can actually be certified by PETA or Leaping Bunny and at the same time, they don't have cruelty-free logos on their products. It happens because brands have to pay an extra fee if they want to show the cruelty-free symbol.
So if you wanna be sure, just check PETA's Beauty Without Bunnies or Leaping Bunny databases to know you are purchasing shampoo that wasn't tested on animals.
Every shampoo below is 100% cruelty-free. Many of them are also organic and vegan, but remember that "cruelty-free" doesn't always mean it is organic or vegan. If these labels are important to you, choose a shampoo that clearly has all these 3 labels.
Check out my list of best cruelty-free shampoos below. I've created it basing on bloggers' reviews and my own and my girlfriend's experience.
Love Beauty and Planet Shampoo and Conditioners – The Best Cruelty-Free Shampoo For Volume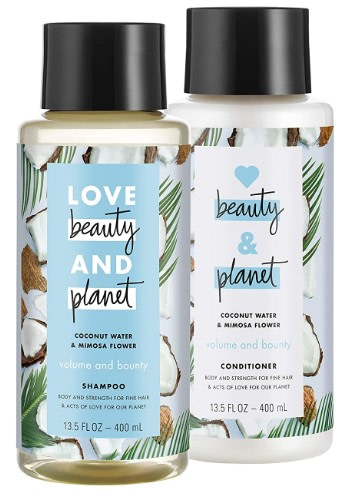 These shampoos have a lot of different varieties for different hair concerns so they're good for people with colored hair or people with damaged hair or people, who need to really deep cleanse. There are six different scents, these are 13.5 fluid ounces, and they each retail for $6.99.
The manufacturers really focus on minimizing their carbon footprint and the production of products. This shampoo has no, silicones no, parabens no dyes, and no guilt. The bottle is made from 100% recycled plastic. The biggest thing that is that they do what they say they're gonna do.
These shampoos definitely help to volumize hair. They are also pretty cleansing for very oily hair.
Giovanni 2Chic Avocado & Olive Oil Ultra-Moist Shampoo – The Best Cruelty-Free Shampoo For Dry Hair

This sulfate- and paraben-free shampoo doesn't strip your hair of its natural oils. It is also doesn't harm color-treated hair. It includes shea butter, aloe vera, oil of avocado and olive oil. These ingredients nourish dry, dull, and brittle hair.
Giovanni 2Chic Ultra-Moist Shampoo With Avocado And Olive Oil is officially certified cruelty-free by PETA and Leaping Bunny. It is useful if you have very dry hair or after using a drying or clarifying shampoo and you need a little more moisture the rest of the week.
Hask Monoi Coconut Oil Haircare – The Best Cruelty-Free Shampoo For Oily Hair

This shampoo is sulfate-free and also doesn't have any parabens. The bottle is 15 fluid ounces so they're a little bit bigger than the Love Beauty and Planet and they are $5.99. Similar to the Love Beauty and Planet, they come in a couple of different varieties.
The problem is that they are not clearly labeled for what hair concern the shampoos are. They just tell you what ingredients were in them. So they have coconut oil version, a monoi oil virgin, an argan oil version and a keratin version.
Without doing your research it's hard to tell what is best for your hair. The shampoos get their job done and they get your scalp clean. People with oily hair will have to use them every day because they don't cleanse as deeply as they need.
You may also like: Best Air Ionizer 2020 – Reviews and Buyer's Guide
Kristin Ess Purple Shampoo – The Best Cruelty-Free Shampoo For Gray And Blonde Hair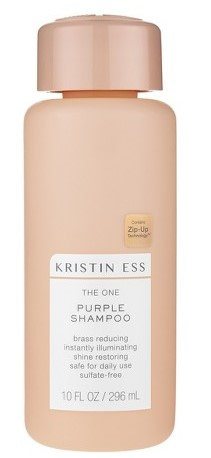 These shampoos are 10 fluid ounces each so they are the smallest of all three versions. They are also the most expensive at $12 each. The packaging is absolutely gorgeous. It is a joy to be able to look at them in the shower. This is the best purple shampoo and conditioner for toned hair.
The actual pigment in the shampoo and the conditioner is much darker than the ones in other brands. So if you're looking for a fantastic purple shampoo that can really help tone your hair this is the one you need. The dark side of them – hair getting greasy faster and the body of them isn't well moisturized.
They are perfect for using them periodically but they're not the best option for everyday shampoo and conditioner. They prolong when you need to have salon visits especially if you balayage and your roots grow out a little bit more naturally.
They are definitely worth the money but they kind of have to be used in conjunction with something else.
Nature's Gate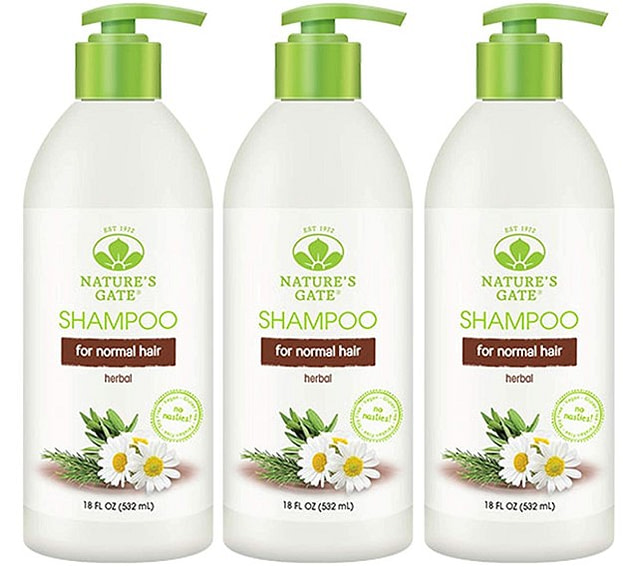 This is one of the cheapest cruelty-free shampoos and it's priced at 5.37 euros. All these shampoos are cruelty-free and vegan. This is also gluten-free soy-free non-GMO, paraben-free. I do put it at the bottom of the list because it leaves hair really squeaky clean and not soft and hydrated if your hair is dry.
The smell is pretty basic compared to the other shampoos. The main issue with this is that it doesn't make a lot of foam and if you have a ton of hair and in order to get all your hair clean you need a shampoo that's gonna make a lot of foam.
In my opinion, this shampoo is perfect for anyone with low maintenance hair. If your hair is shorter, thinner in general, if you have the less volume of hair and you're okay with a smaller amount of foam then this shampoo is great for you.
If you want something cheap that is vegan cruelty-free and doesn't have nasty ingredients this is your best option.
Peddle Fresh Pure Scalp Treatment Shampoo with Tea Tree – Doesn't Work for Everyone

This also doesn't have sulfates GMOs fail aids, it's gluten-free, doesn't have any colors added and it's also sustainably sourced, which is really cool. But if you have a dry itchy scalp, unfortunately, this may not work at all for you. But you're gonna like the tea tree. It also gets a few points for pretty product design.
I just wish they tweaked their formula to make it more effective. It helps a little bit with the itchiness but it doesn't help at all with a dry scalp. So, unfortunately, this is second on the bottom of the list because it doesn't work. It's 7 euros and 80 cents, which I think is too expensive for a product that doesn't work.
Summary
So overall for quality and value, the Love Beauty and Planet shampoo and conditioners are the best. This brand does ethical production and many different types of these shampoos and conditioners give you freedom of choice.
No matter what your hair concern is you're probably going to be able to find a pairing of these that's gonna help you. They are really inexpensive they – $5.99 for each of these especially because they are 13.5 ounces. They last a long time.
Their scents are also absolutely amazing.