Unfortunately, most flavors of Doritos are not vegan. They include ingredients like milk, cheese, whey, buttermilk, and other dairy products.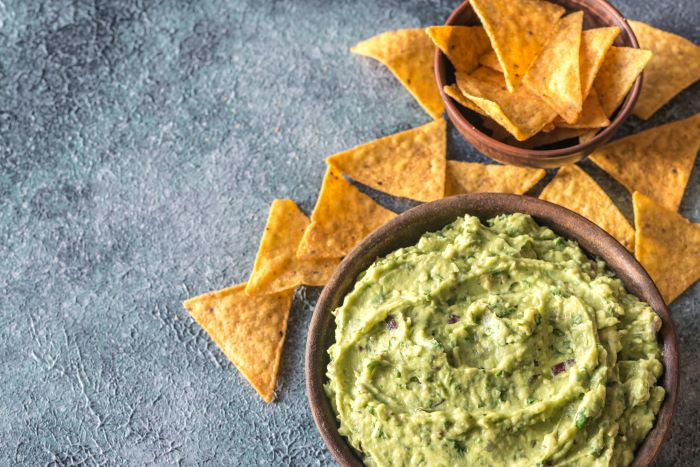 Non-vegan flavors:
Nacho Cheese
Taco
Salsa Verde
Spicy Nacho
Doritos' website at the moment doesn't mention "vegan" anywhere. Anyway, they have tastes that are actually vegan.
Cook a perfect guacamole to eat with Doritos wit the help of a Blender Food Processor.
Toasted Corn Tortilla Chips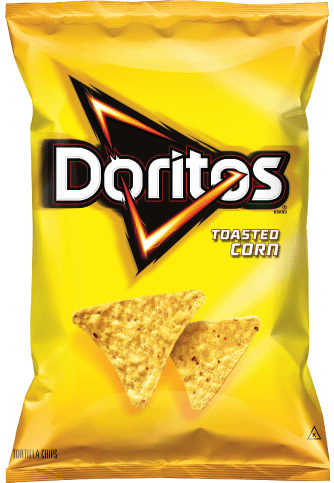 These are very similar to other corn chips and have a simple ingredient list:
They are all absolutely vegan.
Doritos Spicy Sweet Chili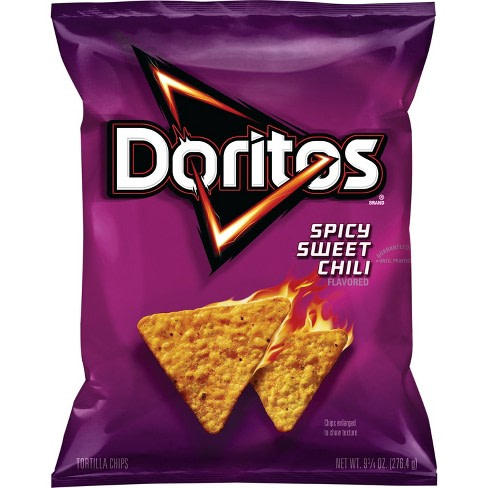 According to the PETA website, the Doritos Spicy Sweet Chili are vegan. They taste very similar to the regular Doritos just more sweet and a little bit spicy. It is a classic flavor you know and love.
Ingredient list:
Corn
Vegetable Oil
Salt
Monosodium Glutamate
Sugar (Most sugar in the USA is vegan, but some is made with bone char usage, so it depends on the supplier only.)
Fructose
Soy Sauce
Sodium Diacetate
Onion Powder
Hydrolyzed Soy Protein
Maltodextrin
Hydrolyzed Corn Protein
Torula Yeast
Garlic Powder
Malic Acid
Spices
Extractives of Paprika
Caramel Color (It is usually just made from sugar.)
Disodium Guanylate
Disodium Inosinate
Natural Flavor – (Some of them are vegan, and some aren't, so the only manufacturer knows if their natural flavors ingredients are vegan.)
Dextrose
As you see, some ingredients may cause concern. If you want to be 100% sure contact the customer service.
Doritos Blaze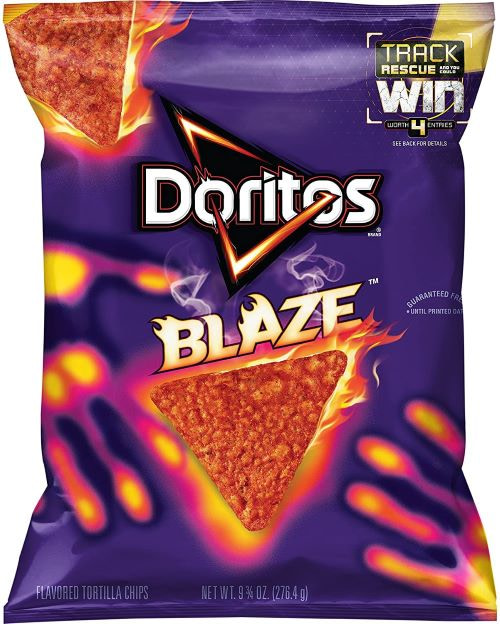 One more vegan Doritos opportunity is Blaze and it's supposed to be actually, extremely spicy. But in fact, they're pretty spicy and taste like a jalapeno pepper and corn or like corn chips that you put pickled jalapenos on.
It doesn't contain milk ingredients, but there are 3 ingredients that cause concerned:
Sugar – For the same reasons given above.
Natural flavor – For the same reasons given above.
Artificial color (red 40) – it is tested on animals regularly so this coloring is not cruelty-free.
To sum up, most Doritos aren't vegan, but there are 3 tastes that appear to be vegan.
Everything in this post is based on the ingredient information on the Doritos site. It may vary from country to country, so check the ingredient list in the grocery store before buying anything.