About Me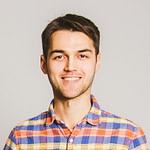 Hi there!
My name is Joshua Howard. Here, on this site I write articles about an eco-friendly and healthy lifestyle.
I've been a raw vegan since July 2015.
In winter, it's very hard to find high-quality fruit. That's why I have often traveled to Southeast Asia. The weather is hot here all year round and there are a lot of juicy fruit.
In Asia, I eat only them:
• Mango;
• Rambutan;
• Marang;
• Pineapple;
• Papaya.
My favorite one is durian 🙂
My TOP 3 favorite countries:
• Philippines;
• Sri Lanka;
• Thailand.
I've spent my life searching for a perfect way to stay healthy and energetic and now I have a vast experience in various devices such as water purifiers, blenders, ozone generators, and many more.
Therefore, I do reviews on similar products on this site that influence the quality of life:
Ionizers;
Filters;
Purifiers for water and air.
I also care about environmental issues. That's why I try to abide by the principle of zero waste if possible.
I'm doing my best to help you to find the right gadgets that will make your everyday life easier and improve your health.
If you have questions or suggestions, please write them in the comments. Let's get inspired together and help each other to live the healthiest, kindest lives possible!
Joshua Howard is my pen name. My real name is Stanislav.
Follow me on social media:
Instagram: https://www.instagram.com/joshua_ecolife
Instagram (on Russian): https://www.instagram.com/stasfreestyle/
Pinterest: https://www.pinterest.com/ecolifemaster
You can contact me here:
https://ecolifemaster.com/contact/